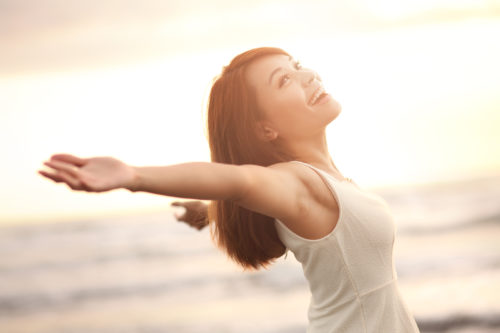 Pain is no respecter of persons.  If you live on this earth long enough you are going to experience some type of pain, whether it comes in the form of disappointment, sickness, heartbreak, loss or some other type of devastation.  Unfortunately, we all experience pain but we don't all handle pain the same.  There are some individuals who have the ability to turn their most painful situations into something amazing and one reason they are able to do this is because they know who they are.
Who Are You?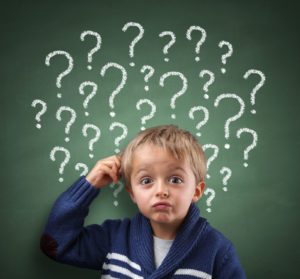 Do you know who you are?  Well, your response to certain situations is often a clear indicator of who you think you are.  Unfortunately many of us have a flawed understanding of who we truly are.  The truth is we are the beloved sons and daughters of the most high God.  That is the truth.  Yet the enemy has caused many of us to lose sight of our true identities.  When this happens we are unable to rise above unfavorable circumstances because we lack the mental power that comes with knowing who we are in Christ.
The power to overcome and flourish in the midst of life's greatest challenges is a power that is readily available to each of us.  It is this power that Daniel used when he faced his darkest hours.  Like many of us he experienced some hard times.  As a young boy he was kidnapped by a foreign government and destined to live in an unfamiliar nation for the rest of his life and he was separated from the family that he dearly loved.  Indeed Daniel had experienced some pretty tough times.  Yet despite his unfortunate circumstances Daniel never lost sight of who he really was.
Daniel knew that he was royalty, the son of the most high God. He also knew that because he was a beloved son of God he automatically possessed the power needed to overcome his unfortunate circumstances. Therefore, Daniel did not lose hope, give up his faith, or throw in the towel.  Instead he determined to rise above his pain and to conduct himself in a way that was pleasing to his Heavenly Father.
It is this very mindset that caused him to not only refuse to defile his body with the king's meat and drink  but to also serve the King with excellence, the very one who was instrumental in causing much of his pain.  By responding in this manner, Daniel sparked the outpouring of God's favor upon his life.  The Bible tells us that God caused Daniel to be favored by the greatest and most powerful men of his time. King Nebuchadnezzar, the great ruler of Babylon made Daniel a great man, gave him many great gifts and made him ruler over Babylon, and chief of the governors (Daniel 2:48).  When the next ruler, King Belshazzar ruled he made him third ruler in the kingdom (Daniel 5:29) and finally under King Darius' rule Daniel was named head of the presidents (Daniel 6:1-3).
God Wants to Bless You
There is no question that the favor of God rested upon Daniel. Yet, it is this same type of favor that God wants to bestow upon us in our painful times.  This is why knowing who we are and the benefits that come with knowing who we are is so important.  As the beloved children of God, we, through Him are overcomers.  The word says, "Ye are of God, little children, and have overcome them: because greater is he that is in you, than he that is in the world." 1 John 4:4.  The "them" that we have overcome is the spirit of the antichrist, which includes the spirit of fear, depression, defeat, despair, bitterness and every other negative spirit that does not come from God.
You see the first step in overcoming is believing that we have the power to overcome.  So the next time you experience pain, remember who you are.  Don't allow your feelings or the enemy to cause you to forget your royal position or the benefits that come with it.  Walk and conduct yourself in the manner befitting a royal son or daughter of God and never lose sight of the power you possess to overcome.  Then you, like Daniel, will be able to rise above your pain and experience God's best.
What Do You Think?
So what are your thoughts?  Have you struggled with knowing who you are?  Or, have you experienced the blessing of rising above your pain?  Share with us be leaving a comment below.  Also be sure to share this post and subscribe!
Don't miss another post. Subscribe today!