I'm an inspirational speaker and empowerment coach.  Yet my journey to getting here has been quite an interesting one.  After receiving my bachelor's degree, I aspired to become a physician and attended medical school.   
However, my pursuit of medicine came to a shocking end.  Having never failed a class in my life, I had somehow managed, despite my greatest efforts, to fail out of medical school.
Although the situation was extremely painful and quite embarrassing, I determined in my heart that this "failure" would not be the end of me.  So, I picked myself up, restructured the visions of my future and very shortly thereafter I pursued and successfully received my law degree.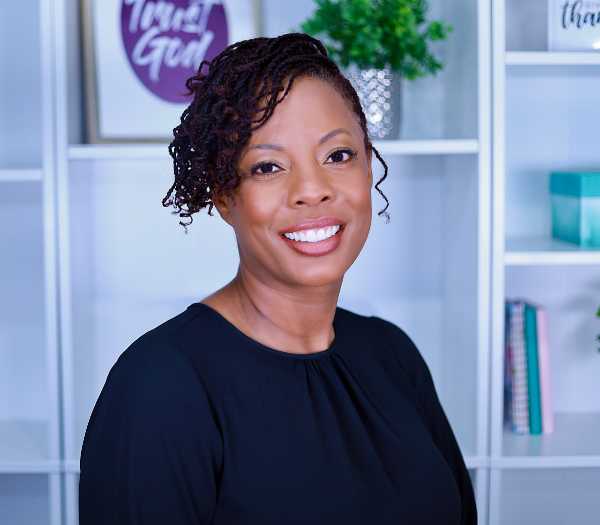 Early in my legal career my husband and I were blessed to welcome our first child into the world.  At this point I made the decision to leave the law firm I worked for to better devote my time and energy to my growing family.  While home with my children I began to realize that something in my spirit didn't feel right, something was missing.
So, after several weeks of diligent prayer, soul searching, and self-examination, God revealed to me my purpose.  He wanted me to speak for Him.  He wanted me to encourage others and let them know that their best life could only be obtained through Him. 
Shortly after this revelation, life happened.  Our precious 5-year-old son Brayden, was diagnosed with stage IV brain cancer.  I was now facing the trial of my life.  Yet God assured me that I could experience victory no matter what the outcome. True to His word God equipped me to not only handle the sickness and eventual death of our dear Brayden but to also step boldly into the calling He had on my life.
Though my life is far from what I imagined I am overcome with joy with the peace God has given our family as we continue to miss our precious son yet rejoice in the miracle of new beginnings.
Rejoicing in our past blessings and new beginnings
I know how tough life can be but I also know what it takes to be an overcomer and experience God's best despite your circumstances.  Therefore, as I walk in the purpose God has ordained for my life, I find so much joy in empowering individuals just like you!  By teaching you how to overcome life's difficulties, to walk in your purpose, and to operate at your greatest potential, you will be equipped to live your best life which is the victorious life.
Through my experience I've found that coaching is one of the most effective ways to ignite long lasting powerful change in the lives of those seeking to live an extraordinary life.  This is why I have designed programs like "From Pain to Purpose" and "Extraordinary Living Academy" to meet your needs.  I love it because it allows me to connect with those who desire a more fulfilling life and provide them with the tools and accountability they need to reach their potential, push past perceived limits and experience the victorious life God desires for them to live.
If you are ready to be empowered so that you can take your life from ordinary to extraordinary, sign up for one of my programs today!